Military
Zilis™ is paying it forward to our Military with the launch of our Patriot Program which serves members from all branches of the U.S. Military. Serving those who served us is our way of expressing gratitude for the sacrifices our servicemen and women and their families have made for our country.
First Responders
Zilis™ is expressing our gratitude to those who serve their communities as a first responder through our expanded Patriot Program. First responders, including law enforcement officers, firefighters, and EMTs, can become part of our Patriot Program.
Serving those who served us.
As a gesture of appreciation for your service, Zilis™ offers two ways for veterans and first responders to participate in the Patriot Program. The first option is to enroll as a Patriot Ambassador and Zilis™ will waive the $99 enrollment fee. This option provides you the opportunity to launch your business a discount while still receiving the Ambassador perks. Alternatively, veterans and first responders who are interested in Ultra products for their personal use can enroll as a Patriot Customer to purchase our products at wholesale pricing, saving money with every purchase.
Your options
Patriot Ambassador
$99 Enrollment Fee is waived
Bronze Pack
Silver Pack
Gold Pack
Wholesale Customer Pack
Patriot Customer
Purchase up to 5 of our Ultra products per month at wholesale pricing.
UltraCell™ or UltraCell™ Powder
UltraCBG™
UltraCell™ Topical
UltraSupport™ Products
Mimetix™ Oils
UltraBurn™ Powder & UltraEdge™ Powder
Additional products may be purchased at retail price.
Patriot Sponsorship
We also offer our Ambassadors the opportunity to support the heroes in their lives by purchasing products at wholesale pricing to sponsor their favorite Patriots. Ambassadors simply pick the product and the Patriot they'd like to sponsor, and we'll ship directly to the chosen recipient. Call Zilis™ Ambassador Support to place your Patriot Sponsorhip order.
Ambassador Support: (214) 705-3702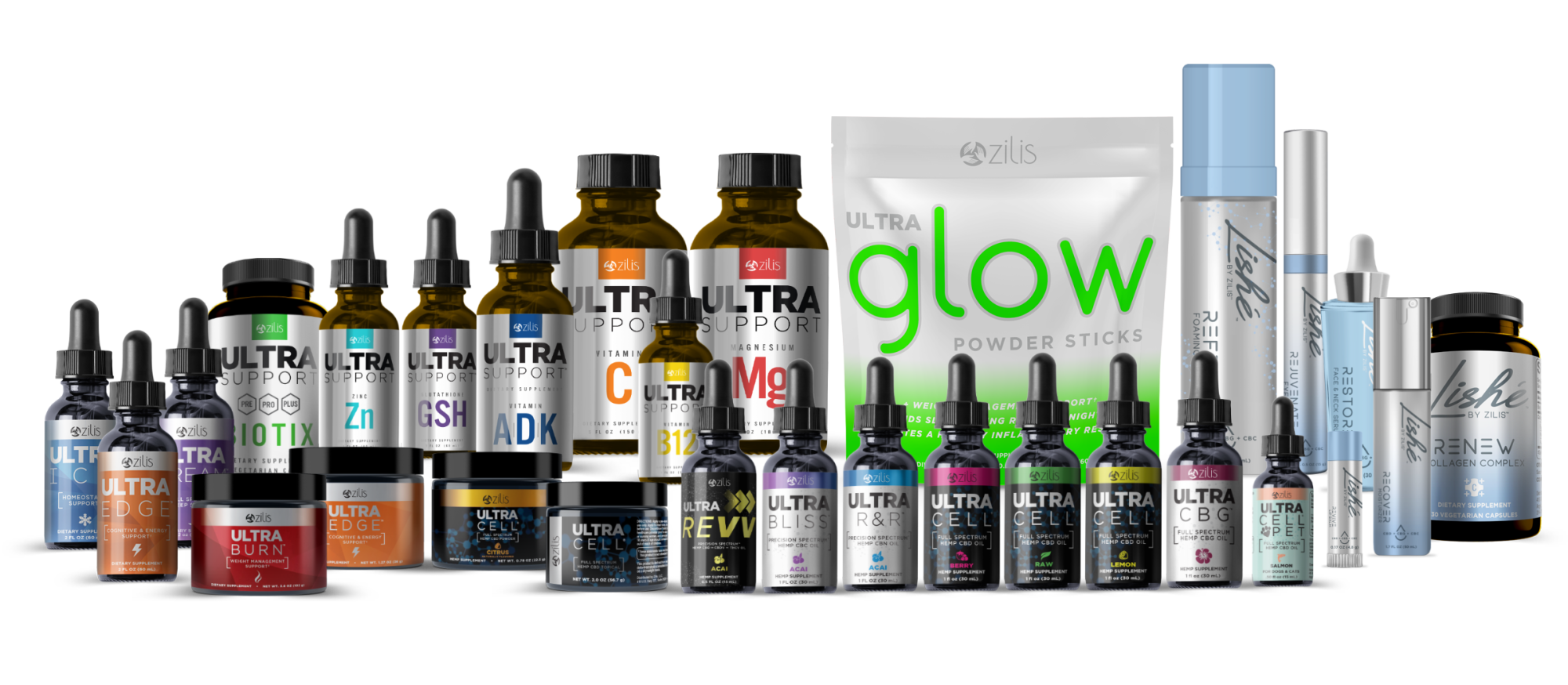 How to Enroll
Zilis™ proudly honors the service of our military and first responders!
1

Just complete the online enrollment process to join.

2

Choose "Verify with ID.me" on the screen (after selecting your market) and follow the instructions.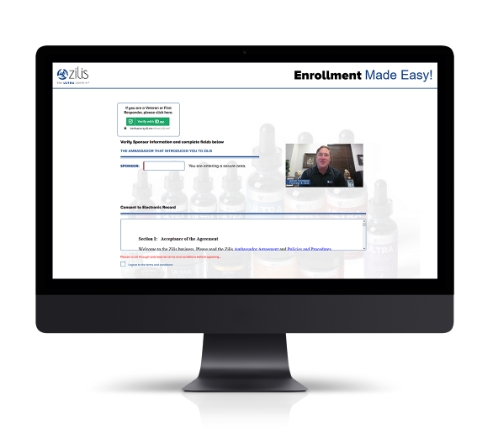 WARNING: While recent legislation establishes the legality of industrial hemp produced in state pilot agricultural programs, individuals should be aware that many agencies and organizations do not authorize the consumption of hemp-derived products by their members. This includes, but is not limited to, members of a military branch, law enforcement agencies, and first responder personnel. Due to the lack of technology, drug tests may not differentiate between CBD oil THC and marijuana THC which could subject members to discipline within the agency to which the member belongs, if drug tested. If you plan to take hemp-derived products or have been prescribed these products, please check with your agency to obtain proper authorization before consumption. If your doctor prescribes hemp-derived products to you, you may want to obtain a doctor's note to provide to your agency before consuming any hemp-derived products. Our very popular Mimetix™ products were designed to mimic the effects of our UltraCell™ hemp extract products without the use of any hemp ingredient. We consistently receive outstanding feedback on our groundbreaking Mimetix™ products and are proud to offer them as alternatives for our Patriots with hemp ingredient restrictions.